My Beautiful daughter turned 17 yesterday
where has the time gone
She is supposed to still be about 3
wearing cute little dresses and piggy tails
Now she is 17
Beautiful
Confident
Smart
Talented
the list goes one
I am so proud of her
I made her a quilt for her birthday
I found a pattern from Bonnie Olafson
I used some fabric that I had in my stash
Pink and grey
the same colors in her bedroom
I have been quite taken with the chevron patterns lately
Love them
I think I will make more chevrons in the future
I just love the look and feel of a new quilt fresh out of the laundry
all wrinkly and gathered, just makes me want to curl up with them.
This pattern calls for sewing the print fabric to be sewn on top of the basic fabric
so you end up with scruffy edges once you wash it.
Love the comfy look and feel of this.
I had every intention of just showing a few more unfinished photos
of the quilt, but seeing as it was her birthday I had to get it done!!
On a side note
I have a very talented friend who makes and decorates cakes
earlier this month was my birthday
this is my cake
and this is my daughters cake
the cupcake on top was an actual cake all its own
I picked up these cute little packs
2.5 x 2.5
I was unsure what I was going to do with them,
then while spending time on Pinterest the other night
I see a granny square quilt, which need 2.5 squares
I think I found my next project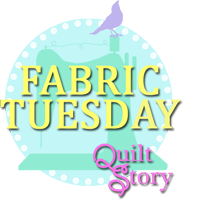 Thanks for stopping by
Happy Wednesday!!