I have made 6 quilts in the last 6 months
and none of them are for me
I am very happy to make a quilt and have it go to a special home
but I would like one myself
I was given all the fabric and batting
I would need to make a quilt
I found a pattern I would like to try
I also would like to try a regular small Granny Square too...
This one is super easy
1 charm pack
and
1 layers cake
I am using Martenique by 3 Sisters for Moda
and
what ever neutral fabric you want to use.
You go threw your charm and layer cake and pair up your pieces
I let my daughter do this part, she did a great job!
here are a few finished blocks
I still have many more blocks to go
but at least I have started!!
Then I remembered
I had been asked by a certain brother
(his sisters have all been recipients of my quilts)
for a quilt of his own, and his birthday is about a month away
So my quilt will get put on the back burner while I do his.
I did get my wall hanging heart finished
All quilted and bound
and hung up on the wall!!
I came across some pink fabric in my stash that worked perfect for the binding
See, I need my own quilt, the plain white Duvet on the bed is way too boring!
and in other news on the farm
We have officially started the 2013 calving season!!
WITH A BANG!!
we had 3 sets of twins born in one day!!
(not sure how much sewing I will get to, bottle feeding babies and cleaning out the barn comes first)
They are so cute and playful!!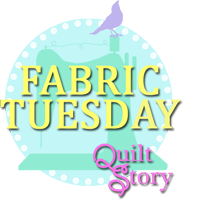 Happy Tuesday
Thanks for stopping by!!