Got a few things to show today!!
I made myself a design wall
I have been eyeing up all kinds of design wall
all over the internet
I seen all kinds from
ceiling tiles on the wall
to permanent frames built
I share my sewing room with my spare room
so anything permanent is out of the question
Upon searching the internet
I came up with a few options
hang a flannel sheet on the wall,
the fabric will stick to it.
That could work, I do have an old flannel sheet
another option
Hang a piece of batting on the wall,
again the fabric will stick to it.
Ok, I am going to keep my batting for inside my quilts
While in a local quilt store
Cindy told me
"just go and get yourself a cheap vinyl tablecloth,
hang it backwards, the fabric will stick to the fuzzy backing!"
I happen to have a one of those tablecloths on hand
took 4 thumbtacks, hung it up
and
TA-DA
It works great, and I can take it down anytime I will have company
the fabric sticks to it like velcro!!
this is it all covered with my Great Granny squares, which I have all pieced together
I have decided I want to put to add a sashing in between each block
SO I am waiting on a trip to the fabric store
This is it without all the blocks
Here are a few of my favourite blocks from the Granny
Now
on to Titans Quilt
he had his 6th birthday the other day,
well to say he loved his quilt would be an under statement
The look of his face when he opened his gift, was pure
joy, better than a toy!!
I wish I had taken a picture of that moment
I used a rag quilt pattern, with big 10 x 10 blocks
of flannel, in his favorite colors.
I didn't put a binding on, but instead just serged around the edges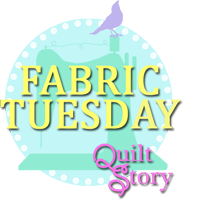 Thanks for stopping by
Happy Tuesday